I worked with DC Law Texas Injury Lawyers to create a professional space with interest and character when the firm expanded their practice to North Austin. We went with an industrial style and brought in rustic Texas pieces like pendant light fixtures from a maker in Round Top and classic leather furniture. Custom work like the natural wood accent walls individualizes the office and provides a unique working environment for team members. Read more about the design below.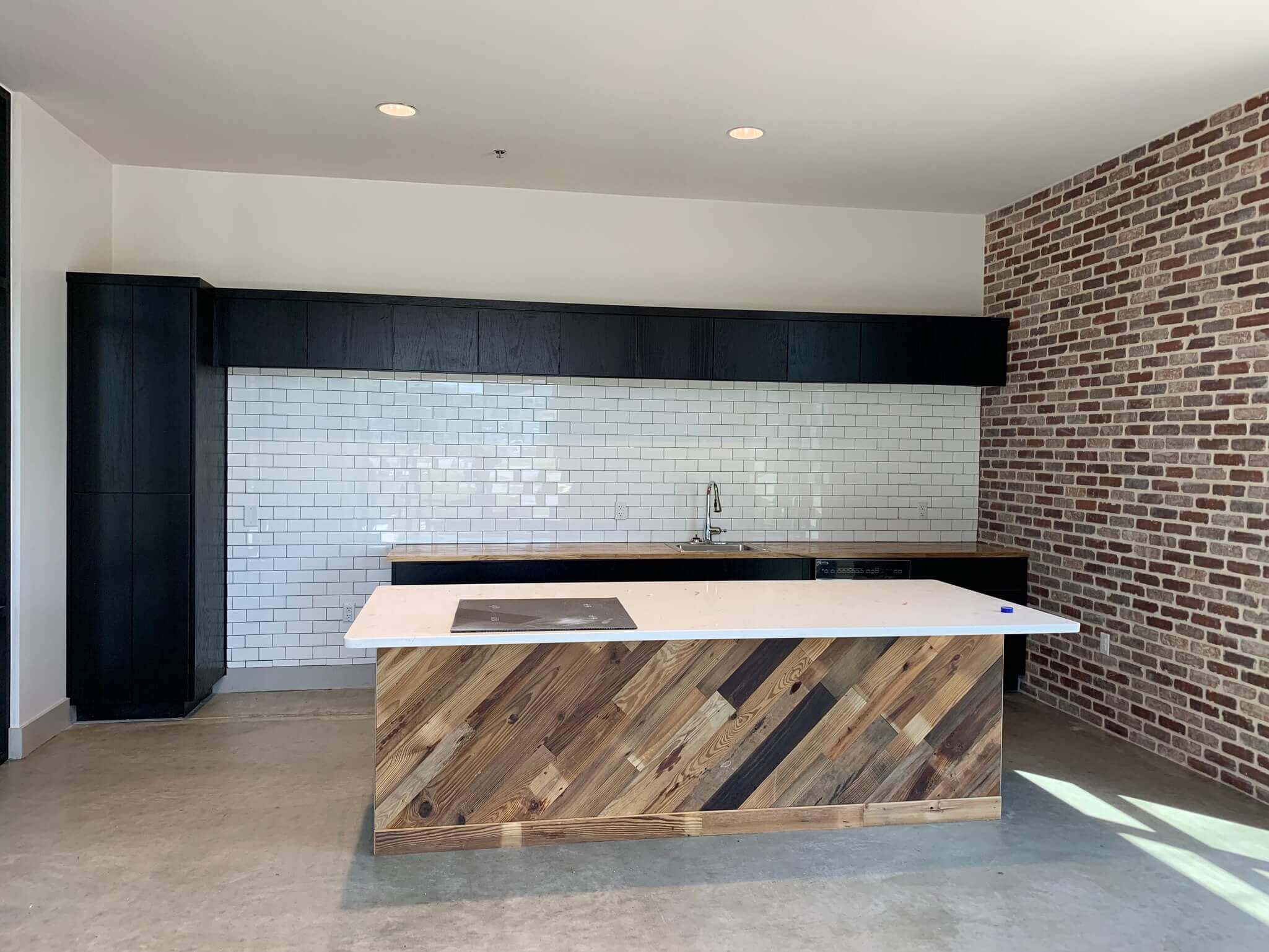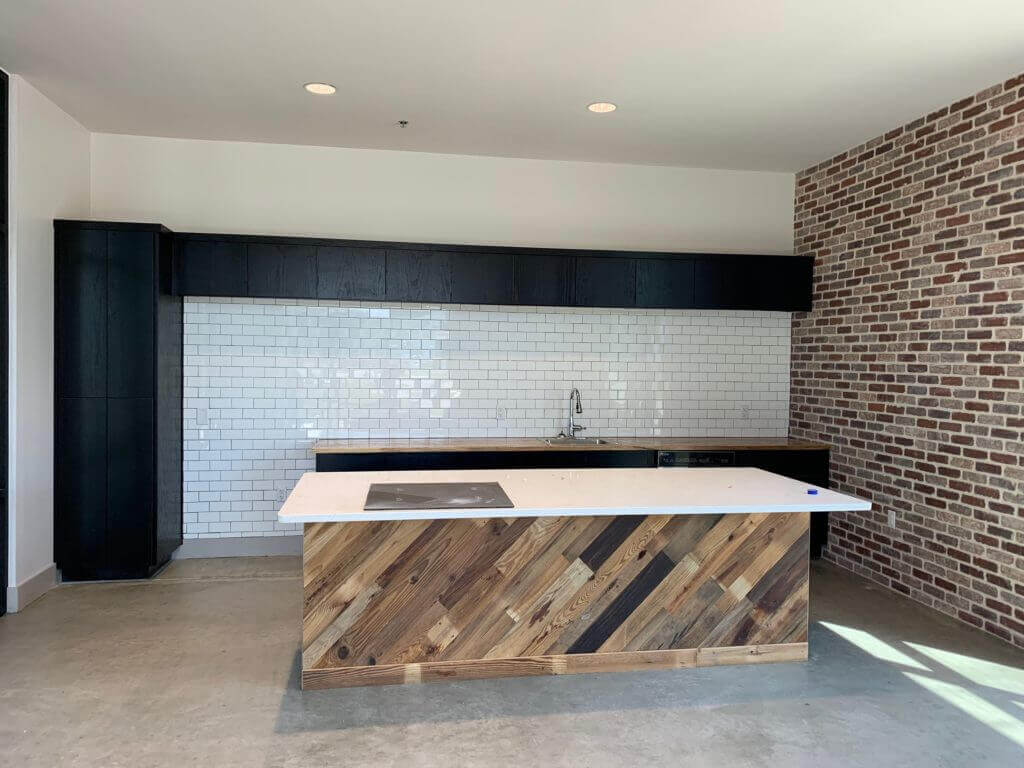 The lobby areas offer comfortable seating for clients as they wait to meet with members of the firm. These areas are inviting and multi-functional with various tabletops, natural light, and more amenities to best attend to guests at the beginning of their visit to DC Law. I sourced perforated metal pendant light fixtures from the KB Designs studio at the Round Top Fall Antiques Show where Kevin Bizzel sells handcrafted reclaimed pieces. These hang above the sitting area closest to the reception desk giving this space a gorgeous glow. The reception desk was a custom piece made to match the refined industrial-style wainscoting of the hallway in the office. We also featured the DC Law Texas Injury Lawyers logo on the natural wood wall behind the desk where associates greet clients.
The quote gallery in the hallway shows that transitional spaces don't need to be boring! Off of this hallway is the communal kitchen where team members can hold casual meetings with co-workers as well as relax between sessions with clients. The kitchen island features more custom woodwork and also functions as a bar with stool seating. I also chose a white slab for the countertop of the island to contrast the dark wood of the custom cabinetry and brighten the space. I used similar design elements in the conference rooms to make the entire space feel unified while acknowledging the need for separation in the office.
Faux finish artist Zita painted a panoramic mural in the open working space. Zita exquisitely depicted scenic pastel mountains and overlaid quotes that inspire the members of the DC Law team.
Credits
Faux finish artist: Zita Art Texas|zitaarttexas.com | @zitaarttexas
Designer: Gege Cordeiro
North Austin DC Law Office — Commercial