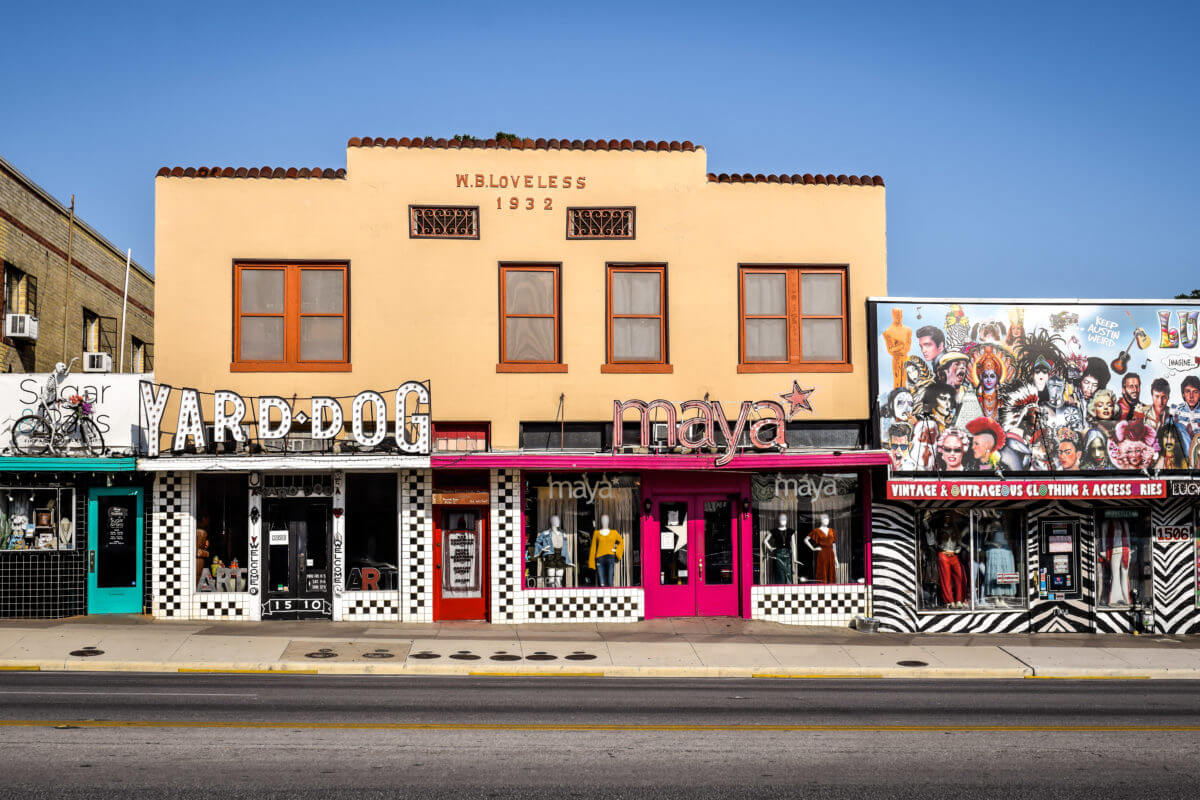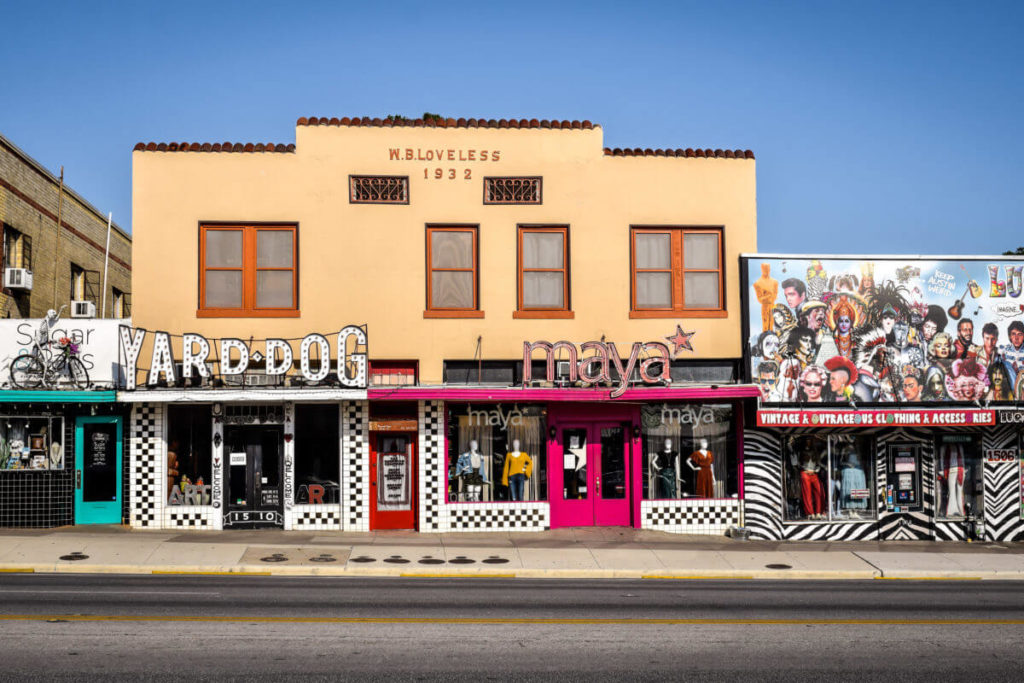 A labor of love comes to an end for many South Congress businesses, including my own
South Congress Avenue is in evolution. This isn't a new concept for the street which is a wildly popular retail destination, but this evolution has been an especially transformative one, and one that is marked by the loss of multiple Austin institutions. Many shop owners have had to make tough decisions about continuing to operate the business they've run for years coming off the pandemic and rising property costs in Austin. See where some of my favorite South Congress businesses have moved to, reminisce on the ones we've said goodbye to, and check out my guide to old SoCo in 2022.
Brief history of South Congress
The road itself predated I-35 and was the first road to be paved in Austin in 1905. Even before it was the shop-lined street it is today, South Congress was the first glimpse of the city for travelers as they entered Austin. SoCo began as a place for locals and visitors alike to shop Austin goods, but as the street has expanded to include new buildings on the north end (as well as up and down the street), and more retailers that aren't based in Austin, local businesses have struggled to pay steep rents to stay on South Congress. The street used to be a central part of what was "Keeping Austin Weird" but with so many of its staple stores gone, South Congress' "weirdness" seems to be slipping away.
Watching the street change from my store window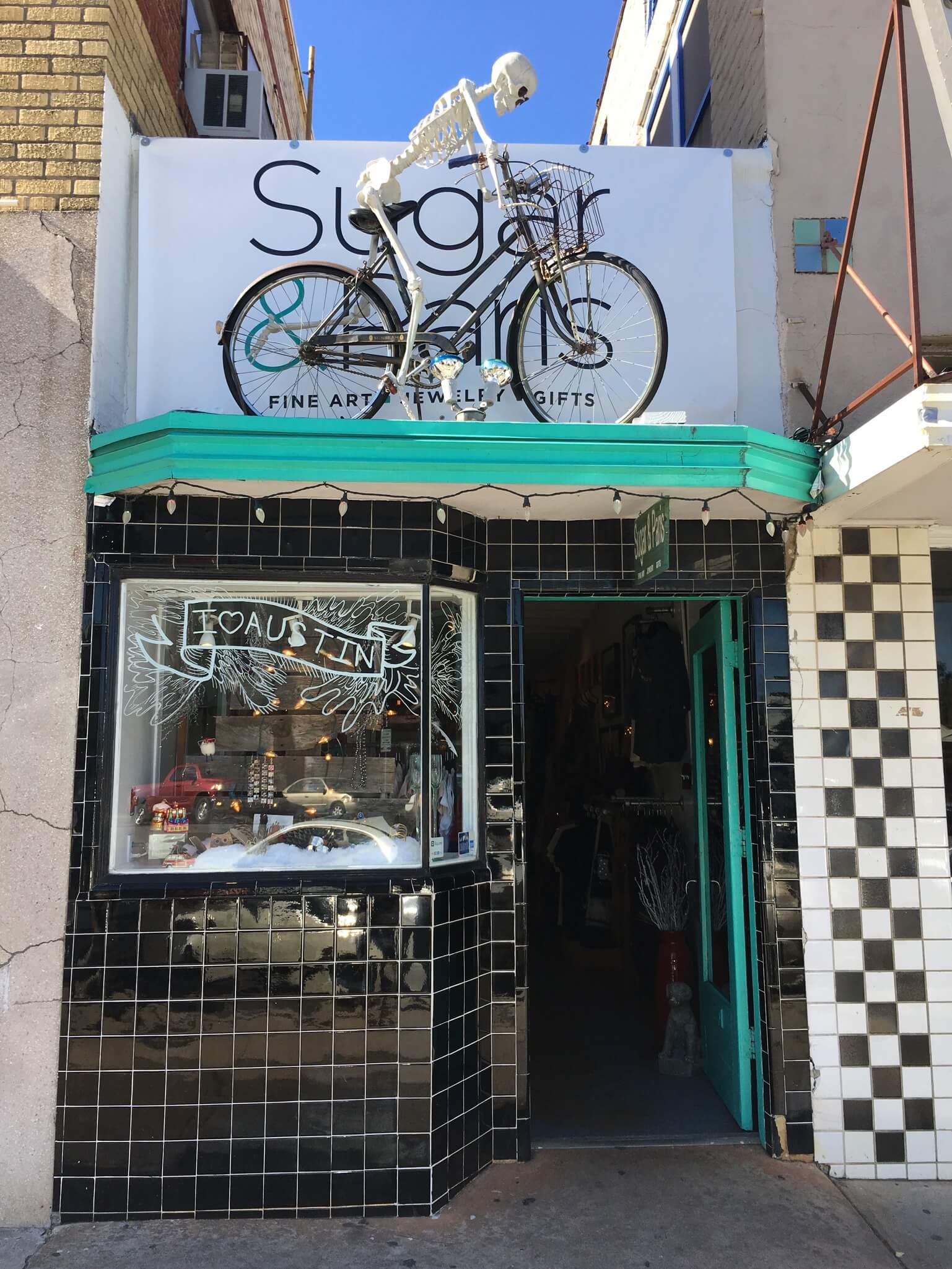 Up until the early stages of the pandemic in 2020, I was a store owner on the 1500 block of South Congress. I opened the little boutique Sugar & Paris in 2013, naming it after my dog Sugar and my daughter Paris. I covered the walls of the little store (which was only half an address!) with pieces from local artists, displays of necklaces made by Austin-based jewelry makers, shelves of our signature candle scents, stacks of cowboy hats, and handmade Texas-shaped holiday ornaments and much more. This was my second store in the area, the first being the furniture store Your Living Room which was at 220 Congress Avenue for 15 years.
Since closing the brick and mortar store of Sugar & Paris and taking my business online (sugarandparis.com), the block of South Congress I used to call home is almost unrecognizable! Many of the businesses that were central to South Congress have also closed or left the street for other locations.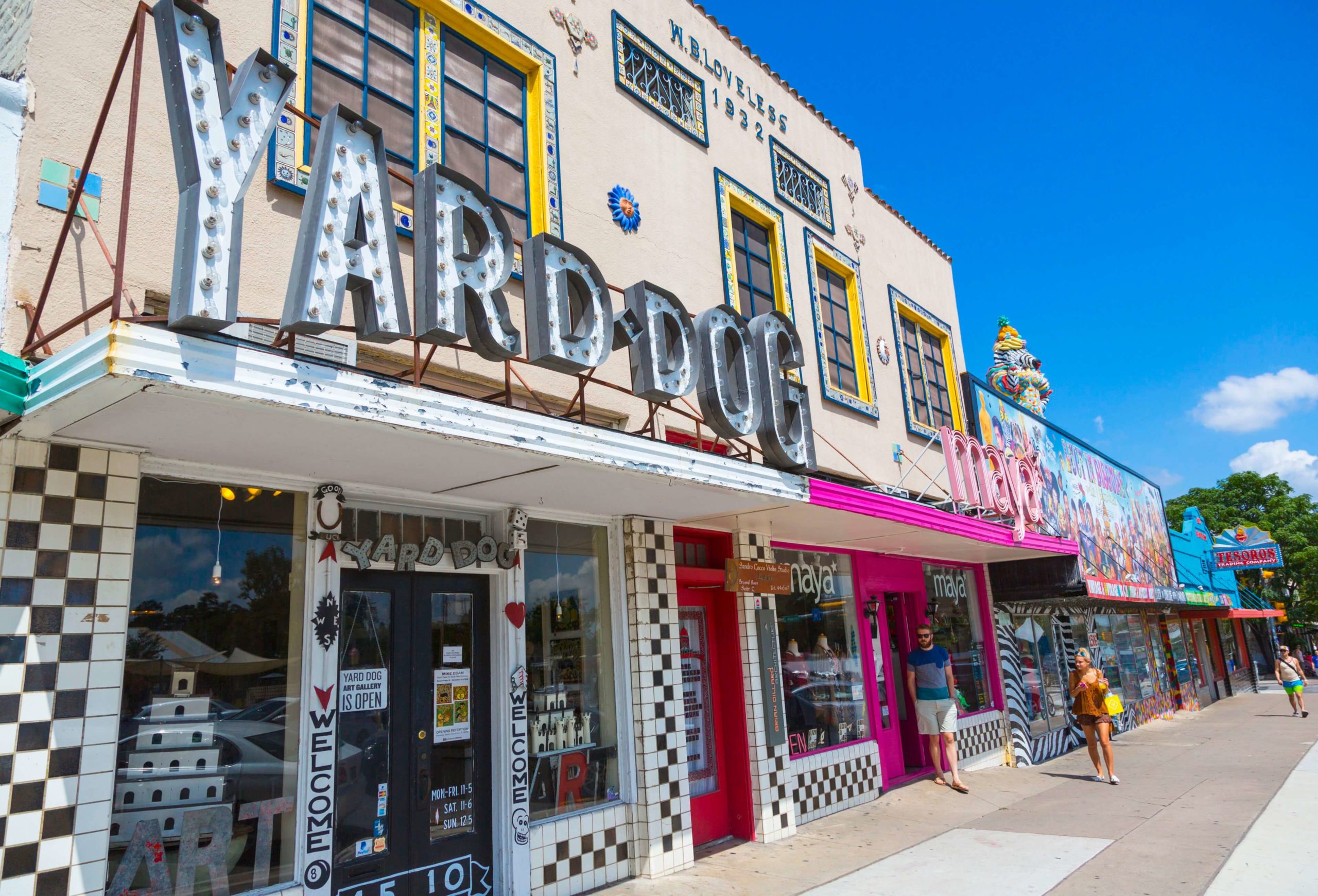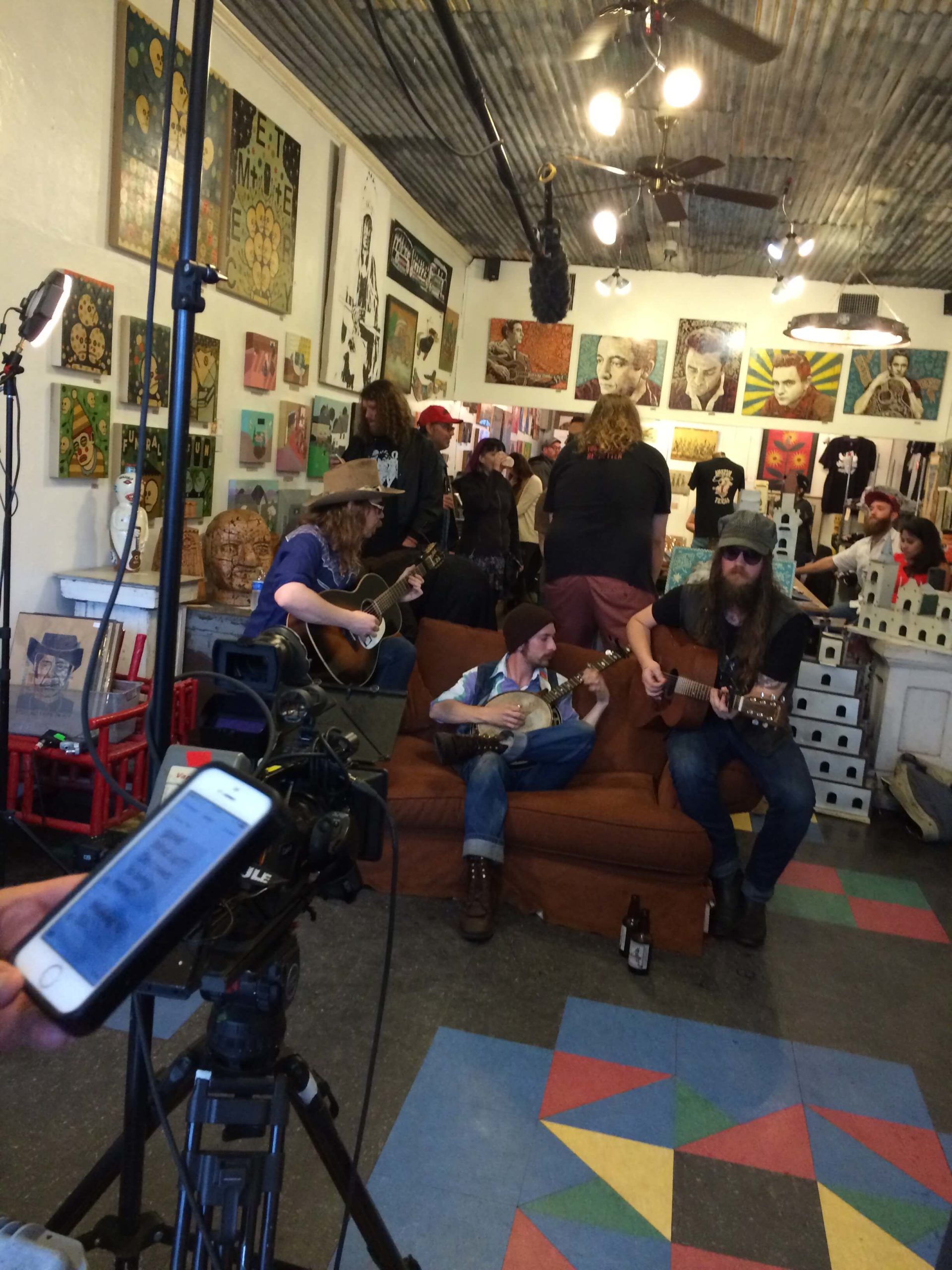 Yard Dog, the local art gallery that was my next door neighbor, also made the exit from South Congress in early 2020 and relocated to the Canopy compound on Springdale Road. The gallery hosted fantastic live music parties for friends and visitors every year during the week of SXSW.
Lucy in Disguise with Diamonds, the iconic costume rental shop that had been three doors down from my boutique since 1984, announced that they would close at the end of 2022. This year the import store Tesoros—meaning 'treasures' in Spanish—which was on the corner of our block across from Guero's restaurant also made the decision to close after over 30 years in business.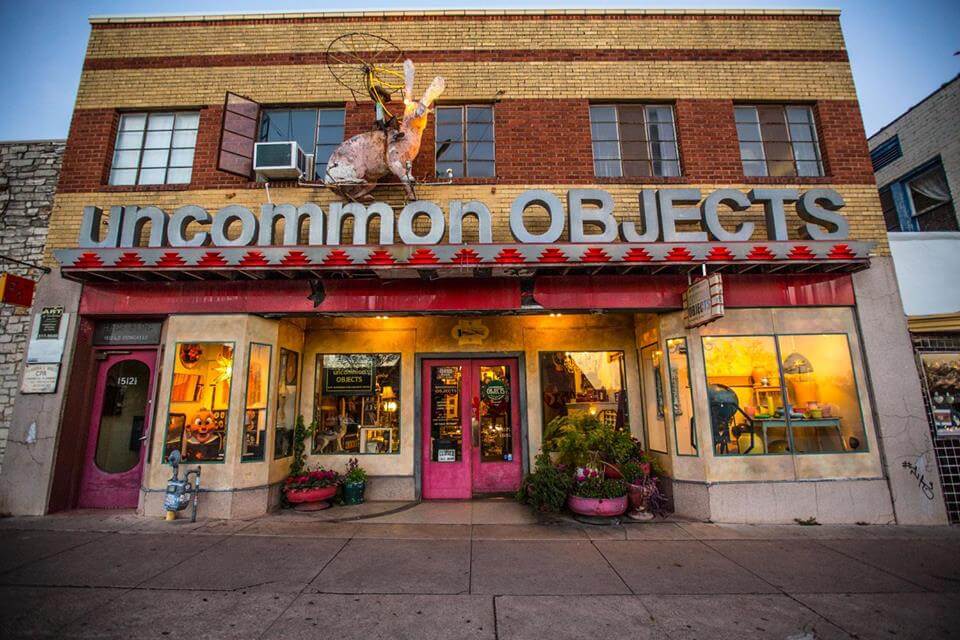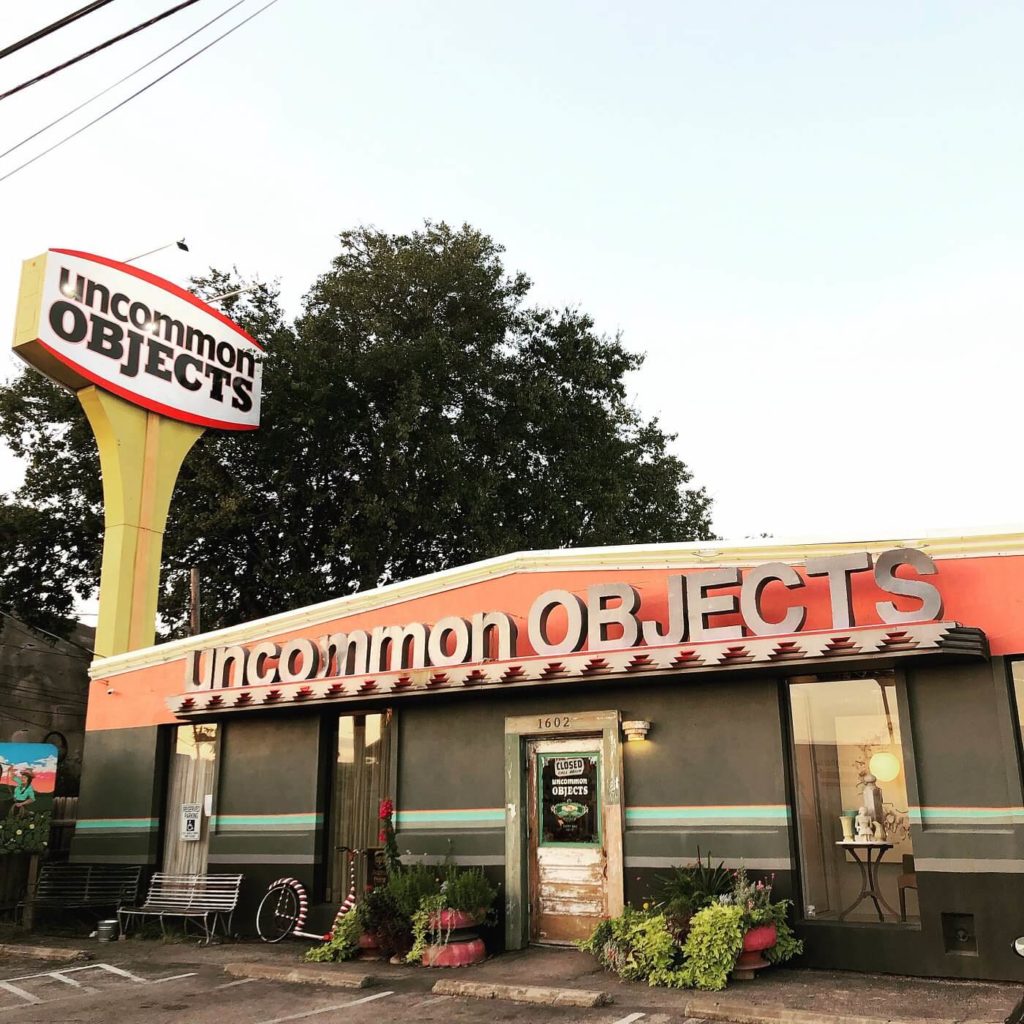 Uncommon Objects, which opened on South Congress in 1991, made an earlier departure, moving further south in Austin to Fortview Road in 2017, citing rising rent as the reason the owners decided to relocate the iconic store.
Guide to the Old South Congress in 2022 — My favorite businesses still on the street
Güero's Taco Bar (1412 SoCo) – the place for great food & great community; Wednesdays were my favorite day of the week on South Congress because I would close up my shop and walk to Güero's Oak Garden outdoor music venue! Always our #1 margarita recommendation for visitors!
Chapulín Cantina (1610 SoCo) – expansive Oaxacan menu (including fried grasshoppers aka 'chapulín'!), a new & delicious restaurant concept from Enoteca & Vespaio
The Continental Club (1315 SoCo) – live music venue operating on South Congress since 1955! Multiple acts 7 days a week, jazz & blues plus country and more
Monkey See Monkey Do (1712 SoCo) – toy shop with tons of amazing gift options for locals & visitors
Big Top Candy Shop (1706 SoCo) – gigantic classic candy collection and a soda fountain counter
Limbo Jewelry (1708 SoCo) – beautiful collection of modern gold and silver jewelry that is made in Austin
Paper Work (1704 SoCo) – Parts & Labour reimagined by one of the original owners, offering the same fabulous local art and gifts, plus more
Home Slice Pizza (1415 SoCo) – our favorite place to grab a slice for lunch when working at Sugar & Paris! Voted #4 best pizza in the country!
Amy's Ice Creams (1301 SoCo) – walk-up window for some of the best ice cream in town, creative local flavors & fun toppings
Jo's Coffee (1300 SoCo) – try the Iced Turbo coffee to fuel your day on South Congress
Avenue Barbershop (1710 SoCo) – historic business that is still operating 6 days a week 8 am to 8 pm
It's easy to take notice of the evolution that South Congress has undergone in the past two years (as well as the past two decades) but the street has not been alone in the evolution. Almost every nook of the city has experienced a whirlwind of change recently. Though it's not just the iconic Austin businesses that have left our community that feeds the changes we've seen. The physical landscape of the city is more influx than it has ever been. New properties have sprung up along the river and east of the center of downtown, expanding what is considered the center of Austin. Growth has always been a fact of life in Austin but it's never been so easy to see it unfolding throughout the city and so easy to see what we've lost to growth.